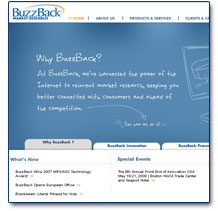 BuzzBack
BuzzBack Market Research
was having a hard time keeping their static asp-based website up to date. While working at Newfangled Web Factory during the fall of 2007, Jordan ported the entire site over to the Newfangled content management system, giving BuzzBack the ability to easily control their site's content without needing to rely on those with the technical know–how.
This site was developed by Newfangled Web Factory, and belongs to Newfangled's Portfolio.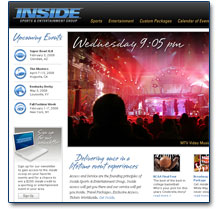 InsideSEG
The
Inside Sports and Entertainment Group
had a website, but they had a problem: the whole thing was made in Flash. Bad for search engines, bad for useability, and
really
bad for content management. Newfangled created a new site from the ground up, which gave InsideSEG a new feel, better search engine results, and content that was easy to change and update. Using CSS and PHP Jordan did the skinning for this site, as well as most of the site–specific programming required.
This site was designed and developed by Newfangled Web Factory, and belongs to Newfangled's Portfolio.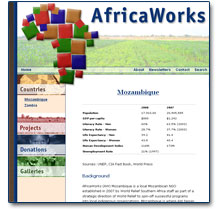 AfricaWorks
AfricaWorks
is a nonprofit micro financing organization run from Africa, looking to "economically empower and transform African entrepreneurs and the vulnerable communities of Africa." We completely designed and developed their site, which includes a robust content management system that allows staff to keep the image galleries up to date, upload newsletters, and maintain text. We also provide maintenance and hosting for the company.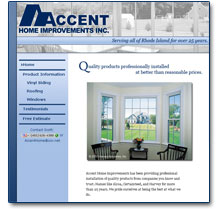 Accent, RI
Accent Home Improvements
, of Rhode Island, wanted to spiff up their website at an affordable cost. We gave the business a professional online presence to go with their professional service. Clean and easy to navigate, this small site also features a content management system which allows the business's owners to easily change the site's text or images without needing to rely on a technical assistant.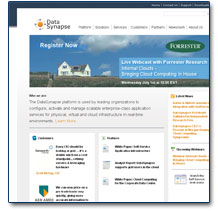 DataSynapse
After going freelance in 2007 we continued to do some contract work for Newfangled, including this site for
DataSynapse
, a world leader in dynamic application service management software. Jordan created the site from the ground up using PHP, the Newfangled content management system, and a provided design.
Legacy Banks
Another site that Newfangled contracted out to us. Marisa handled the html and css conversion for
Legacy Banks
, a community bank serving Massachusetts and New York that specializes in personal financial solutions.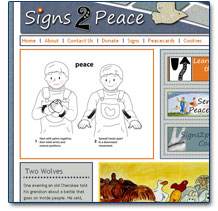 Signs2Peace
Signs2Peace
is a nonprofit dedicated to spreading the language of peace to all people through the support of education, humanitarian, and spiritual outreach. Marisa created a texture–rich, fabric–based design for the organization's low–budget website. We also implemented an e–card system, and are in the process of setting up a donation system as well.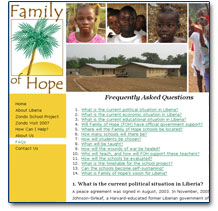 Family of Hope
Family of Hope
is another nonprofit organization, dedicated to building up holistic education in Liberia. This is an example of a very small, low–budget design. Nothing fancy, but clean and usable.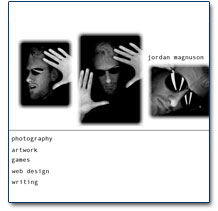 Jordan Magnuson
Jordan wanted an ultra-minimalistic look for his
personal portfolio site
; something that would hint towards the inspiration of artists like Franz Kline and Barnett Newman, and that would present the viewer with minimal visual distraction.